About John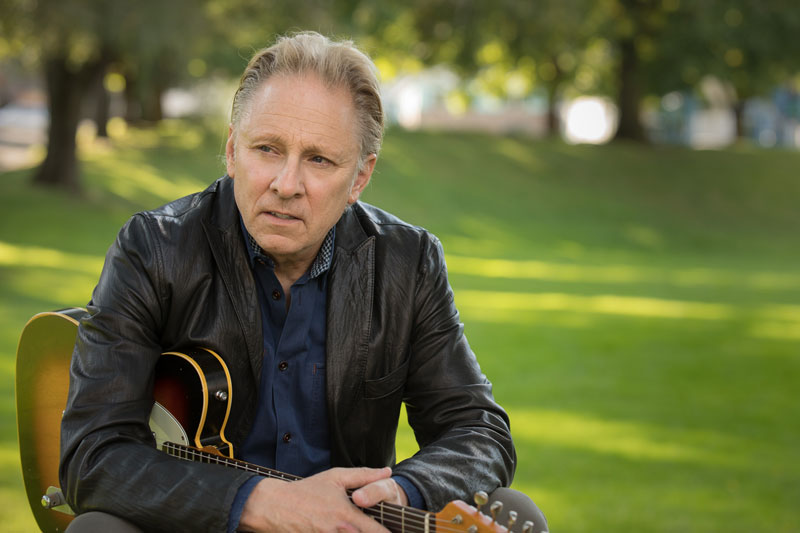 It is Bunzow's mix of eclectic musical influences – melding blues, country, rock and even jazz – that have helped establish him as an original artist of heartfelt depth, substance and style. He's as likely to draw on his love of the music of scuffling barroom bard Tom Waits as he is the smooth R&B and soul of Marvin Gaye, the iconic folk wisdom of Bob Dylan, James Taylor, Ry Cooder or the blues of Albert King.
After beginning his musical career in the Northwest scene playing in popular all-original bands for over two decades, John set his sights on songwriter heaven – Nashville – scoring a songwriting contract with EMI Nashville/Famous Music and a recording contract with Liberty/Capitol Records. He quickly found his services in big demand with Nashville recording artists and had the opportunity to write for and perform with some of country and rock music's biggest names.
As Nashville and country-music trends shifted away from salt-of-the-earth working singer-songwriters in favor of flavor-of-the-month cover models and green-behind-the-ears young guns in Stetsons, Bunzow packed up his guitars and music notebooks and brought himself home to Portland, Oregon where he continues to hone his sizable talents. He's found old fans and new ones as he tirelessly tours Northwest nightclubs, concert halls, festival stages, casinos, wineries and resorts, playing original cuts from his most recent CDs, including Concrete Paradise, Counterfeit Salvation, Darkness and Light, Alive at O'Connor's and Off the Shelf, and creating music that touches the heart of anybody who's ever raised a little hell on a Saturday night, or felt the pangs of a love gone bad.